first.. sy da mmg pening !
satu2 masalah timbul ..tp ape yg perlu ingt..mak sy ckp byk2 sbr ..
aii..ary nih interview..alhmdulillah diterima..TAPI !
huh..ad masalah ,ne tamatkan training lebih awl..sengal!
lau x,mgkin tawaran tuh ditangguh untuk pengambilan taun depan lak .
Ya Allah..permudahkanlah urusan sy ..
dapat yg terbaik dlm hal2 kerjaya sy..
harap2 dapat selesai kan hal nih..insyallah !
yg janji nk jge n bimbing sy , and friend forever lah ! tp..ary nih..tibe2 nk putus kwn..ape nih ??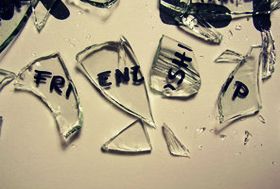 jgn jdkan alasan yg awk da jatuh hati k jantung k kat sy sampai ne putus kwn .
uit..hang da buat ak senyum ,hang nk tgok ak ngis lak ? bgus nooooo...
hmm ..hati masing2..kita ta ley nk halang..
terpakse lepaskan bnde yg kita da syg..
ta pk pnjang..kerana cinta..kwn hilang ??
ta salah lau syg org tp mmg SALAH buat org menangis n mungkir janji ,
tkpelah..lau i2 yg dye nk..sy taley nk halang..
walaupom bnde yg same terkena pada sy..buat xtau j lah..org da ta nak kwn..nk wt cmner..
good luck 4 everything ..take care !
i will miss u ! huhu ..nice to meet u
! :[
---
enjOy ..!! hope u all like !
---